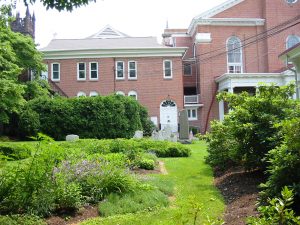 Trenton, New Jersey
Friday through Sunday, June 22, 23, and 24, 2022
Hotel check in begins on Thursday
We will be headquartered at the
Holiday Inn Express Reading Airport.
2389 Bernville, Rd., Reading, PA 19605
Telephone 610-372-0700.
The cut-off date to receive the group rate is June 1, 2022. You can make your reservations by clicking the link below.
Activities planned include:
Berks County Historical Society
Berks County Bureau of Wills (they still have Dr. Otto's will) if they open to the public.
Trinity Lutheran Church (wreath laying at Dr. Otto's stone) and membership meeting at the Church on Saturday. Probable attendance at the Sunday Church Service.
There will time to catch up with other family members and to share stories and documents regarding our ancestors.
A volunteer is needed to coordinate a Children's Program for the younger members of the Association.
Click here to add your own text